Engine Building and Reconditioning
Whether your vehicle is driven daily, raced occasionally or strictly competition, we can build you an engine combination that will deliver.
With many years of experience in engine building, we are dedicated to bringing our clients cutting edge results in their motor projects. E&H Motors has a full in house machine shop fabrication facility. Whether your engine project is large or small, our workshop caters to them all, from a mild streeter to an all out race program. Our priorities are quality, performance, and service.
Our goal is to provide exceptional customer service and support, along with the knowledge to help every customer get what they really need. We look forward to working with you to get the very best from your project.
Some of our services include;
Full Engine Building and Engine Blue Printing
Cylinder Head Porting and Modification
O-ring head gasket sealing systems
Engine block closed decking
Variable Cam Timing Mods
Throttle Body Enlargement and Shaft Modification for increased flow
Injector Servicing
Suppliers of all performance parts including;
Stroker Kits
Valves and Valve Springs
Pistons, Rods, Bearings, Cams
Turbos & Turbo size matched to customers requirement
High flow Fuel Pumps
Alloy radiators
Manifolds, Wastegates, B.O.V.
Boost Controllers
Nitto Oil Pumps
Engine Management Systems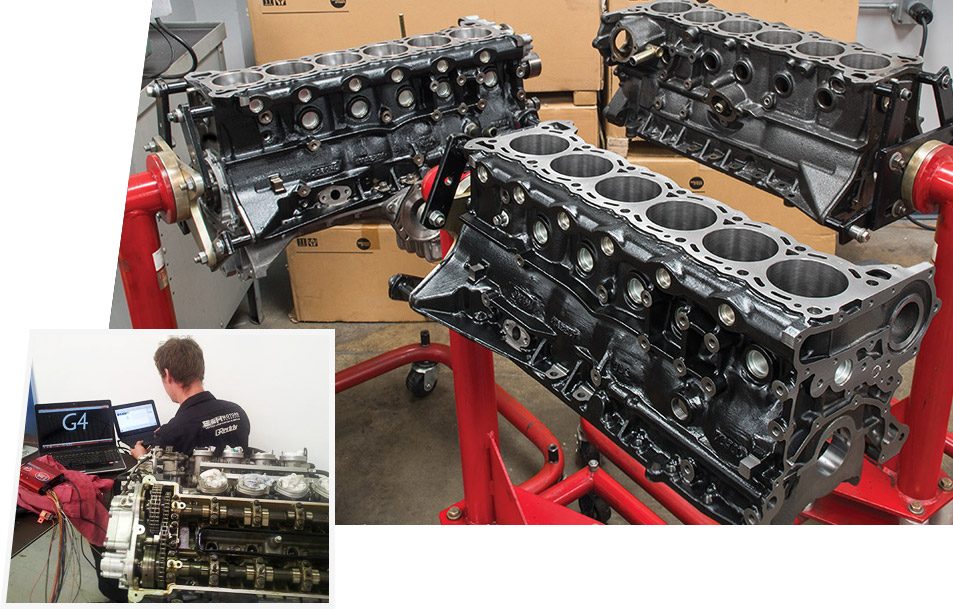 CONTACT US
To send us an inquiry, please fill in your details below. One of our team will respond as soon as possible. Alternatively, if you'd like to call us now, please phone (09) 238 8987