GENERAL WORKSHOP SERVICES
DO YOU NEED A WOF, SERVICE OR NEED SOMETHING REPAIRED?
We are an MTA Assured Workshop.
To maintain your car there is no substitute for regular vehicle servicing. We are MTA assured and our Qualified Technicians are experienced in vehicle servicing, inspection and repair. Specialising in personal, business fleet and performance vehicle maintenance, we have the knowledge to put your vehicle's needs first.
We offer a range of service plans to suit your needs and budget.
Choose from one of your plans upon booking. Unsure which plan is right for you? Just ask and one of our friendly team will recommend an option best suited to you.
Other workshop services include:
WOF
Cambelt replacements
Suspension and brake repairs
Clutch
Engine tuning and repairs
Engine rebuilding
Diagnostic trouble shooting
Transmission servicing and repairs
Transmission reector testing and cleaning
Fuel injector testing and cleaning.
Vehicle diagnostics
Engine, Airbag, or ABS light on?
We have invested in the latest diagnostic equipment which allows us to find faults quickly and efficiently saving you time and money.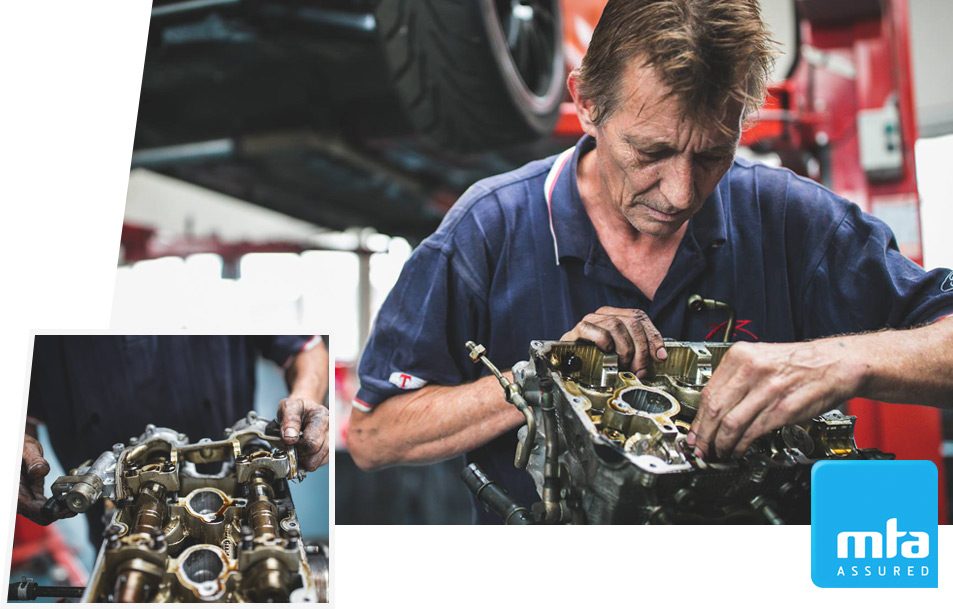 Replace engine oil
Replace oil filter.
In addition to an Economy Service:
Check tyre pressures/includes spare
Check battery level, digital test & apply terminal protection
Check brake/clutch fluid
Check/lubricate suspension
Check/lubricate steering joints
Check cooling system
Check auto transmission/gearbox oil.
Check power steering oil
Check diff oil levels
Lubricate door hinges & catches
Visual check drive belts, adjustment if necessary
Check air filter
Check wipers/top up wiper fluid
Full under car inspection
In addition to a Service Check:
Replace coolant if required
Replace transmission oil if required
Replace power steering fluid if required
Replace diff oils if required
Replace air filter if required
Check spark plugs, replace if required
Wheels removed to clean, check and adjust brakes
Check, test and scan for fault codes, check sensor operations
Test drive report
Pollen filter replaced.

CONTACT US
To send us an inquiry, please fill in your details below. One of our team will respond as soon as possible. Alternatively, if you'd like to call us now, please phone (09) 238 8987.